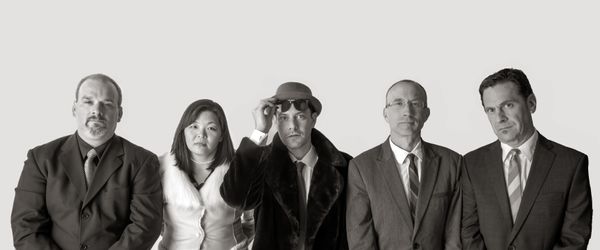 The quintet features Eric Hofbauer on guitar, Todd Brunel on clarinet and bass clarinet, Jerry Sabatini on trumpet, Junko Fujiwara on cello and Curt Newton on drum set. All of the musicians are accomplished jazz and new music improvisers who also perform in classical and modern music settings.

The EHQ performs a program called, "Prehistoric Jazz" which features Hofbauer's arrangements of both Stravinky's The Rite of Spring and Messaien's' The Quartet for the End of Time. Hofbauer draws his inspiration from video footage of Leonard Bernstein rehearsing The Rite of Spring in 1987 where he instructs the timpanist to play his part like "prehistoric jazz." His quintet arrangements synthesize the most memorable melodic and rhythmic elements from the original scores with jazz improvisation.
Stravinsky revolutionized the music world in 1913 with his use of extreme dissonance and shocking rhythmic energy. Around the same time, Jazz started to introduce itself and its own shocking rhythmic language to American audiences. Later in the early 1940's, as Messiaen continued Stravinksy's dissonant polytonal explorations, Bebop was redefining the harmonic vocabulary of modern jazz in similar directions. Hofbauer's arrangements take the masterworks off their 20th century pedestals and deconstruct them as vehicles for ensemble dialogue and personal expression. This method of reinterpretation has been a part of the jazz tradition from its inception through the work of Louis Armstrong, Miles Davis, John Coltrane, and even Gunther Schuller's Third Stream movement.
Prehistoric Jazz is a concert program tailored for the collegiate community or any arts and culture education-based audience. This concert presentation will complement college or high school course work in aesthetics, music history, jazz studies, post-modernism, or 20th century cultural studies. The ensemble is available for additional workshops and talk-backs with the audience that can be included as part of the presentation of the work.

For more information about the EHQ including rates, masterclasses, workshops and more video footage click HERE